Sealing Doctor
Sealing Doctor
THE NEW ONE-PART SEALING DOCTOR SOLUTION
The coating is usually supplied via a metering chamber, which is designed differently depending on the type. This metering chamber is sealed towards the coating roll with a slotted sealing blade or an overflow bar with a gap. Both systems have existed side by side for a long time and are largely determined by the choice of the machine manufacturer.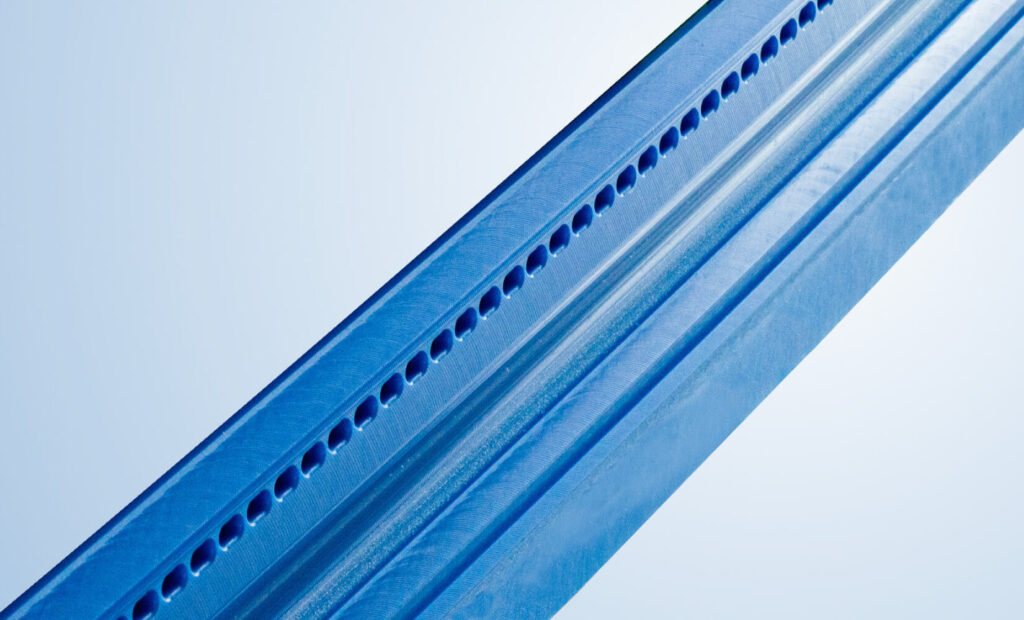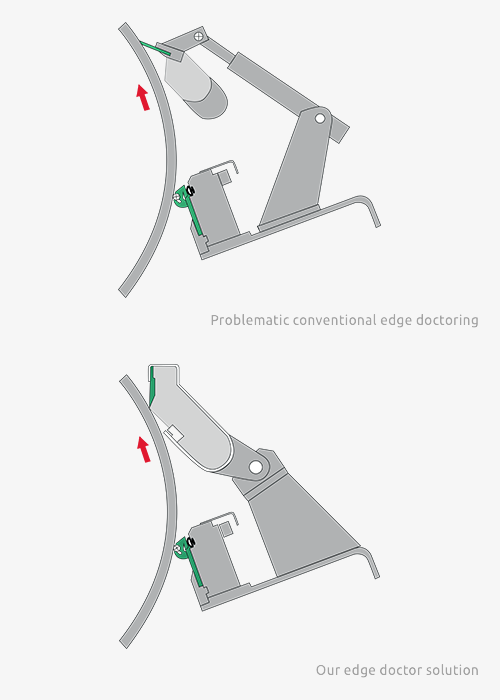 The overflow gap requires a relatively large surplus in the coating chamber to seal it against air entrapment. However, the function of the overflow gap system is highly dependent on the thermal and mechanical stability of the coating station.
The sealing blade manages with much lower circulation rates and is much less dependent on thermal influences and mechanical deviations. The major disadvantage of the sealing blade is its safety: As the blade tip grinds on the coating roll, the blade becomes razor sharp over time. This can lead to serious cuts – not only when changing the blade, but also when changing the rod metering system.
Simply better – the new sealing doctor
As a one-piece, slotted sealing element, our sealing doctor works virtually wear-free. It has an improved cleaning effect on the coating roll, which results in fewer rod streaks caused by particles from the return film. Above all, it offers an enormous advantage in terms of occupational safety, as there are no sharp edges.